February 11 and 12, 2023 | Taylor Institute and Online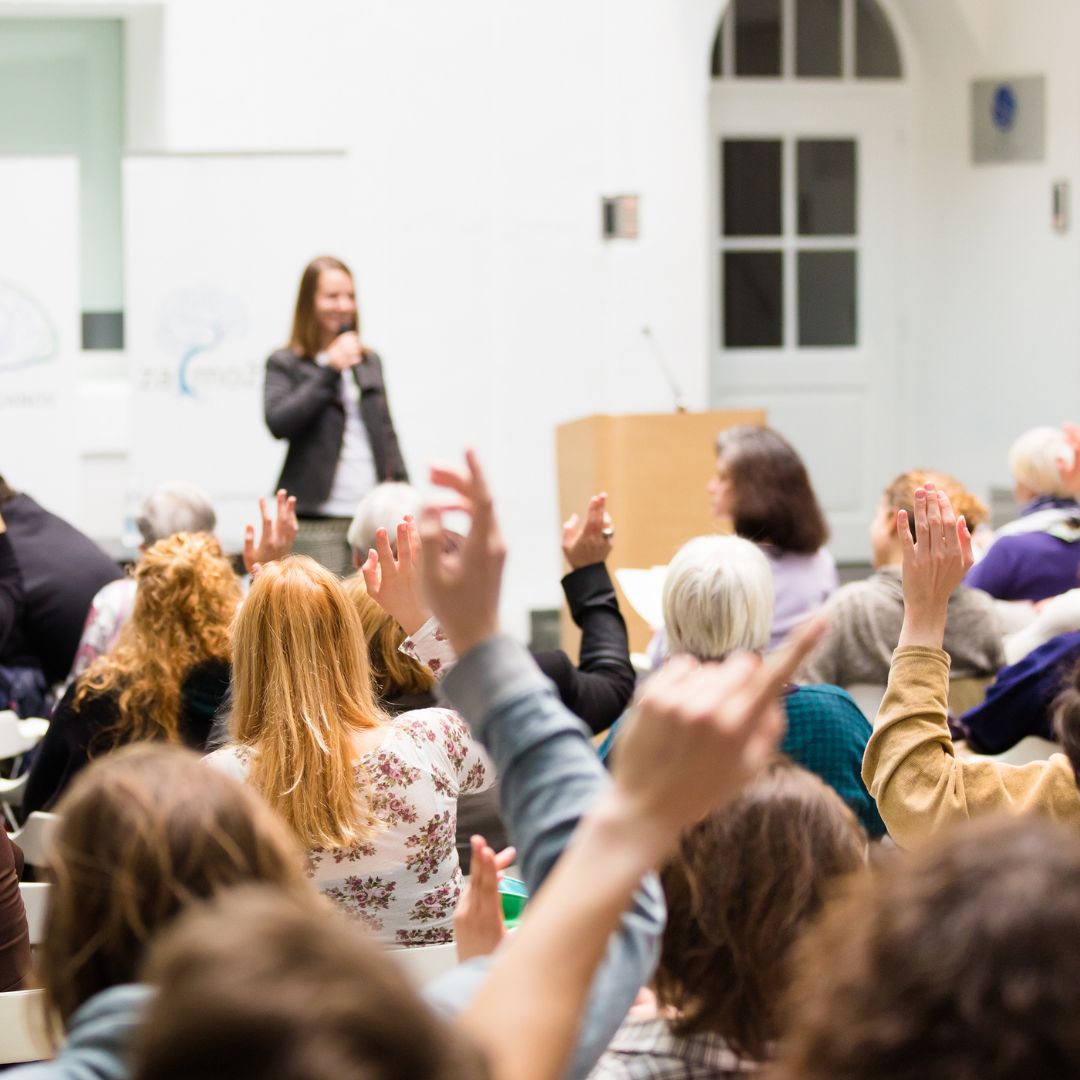 Reconnect and Re-engage through Research
Register to attend this interdisciplinary conference presenting research carried out by graduate students at the University of Calgary, one of the top 10 research universities in Canada.
The Peer Beyond Graduate Research Conference is back in person. This year, the Conference will be hosted at the Taylor Institute (main lobby) on February 11 and 12, 2023! Attend the Peer Beyond Graduate Research Conference, UCalgary's multi-disciplinary graduate research conference, to present your research. This conference offers UCalgary graduate students a unique opportunity to present your research and to cultivate interdisciplinary collaborations within the graduate community.
Introducing Keynote Speaker: Jennifer Polk and her talk "

Finding Your Place In Graduate School and Beyond"
How do you find your way through grad school? How will you get the most out of your degree? What's next for you once you graduate? How can you get there? If these questions stress you out, you're in good company! In this talk, Jennifer Polk, PhD, will connect the dots between graduate school and beyond. She'll cover how to identify your strengths, seek opportunities that align with your values and interests, and launch the life and career you want after it all.
About Jennifer: Jennifer Polk, PhD, is a career coach and consultant. She launched From PhD to Life, a career coaching and speaking business, in 2013, and later co-founded Beyond the Professoriate, a business she left in January 2020. Jen speaks on university campuses and at academic and professional conferences. Her University Affairs blog is a three-time gold winner from the Canadian Online Publishing Awards. More recently, she was an expert panelist for the 2021 Canadian Council of Academies report, Degrees of Success, on the challenges PhDs face transitioning to employment. Jen earned her PhD in history from the University of Toronto.
INTRODUCING OUR KEYNOTE SPEAKER:
Janis Irwin
MLA for Edmonton-Highlands-Norwood
Janis Irwin was elected to the Legislative Assembly of Alberta as the representative for Edmonton-Highlands-Norwood on April 16, 2019. Janis serves as the Official Opposition Deputy Whip and the Critic for Status of Women and LGBTQ2S+ Issues.
Prior to serving as an MLA, Janis worked in rural Alberta as a high school teacher in Bawlf and as a vice-principal in Forestburg. She then moved to Edmonton and made it her home, working for Alberta Education as the Senior Manager, Social Studies, and then as the Executive Director for High School Curriculum.
Janis holds a bachelor's degree in education from the University of Alberta, a master's degree in education from the University of Calgary, and completed her PhD coursework at the University of Alberta. Over the years she has served as a board member for several nonprofit associations, and has volunteered with many community organizations. Janis loves getting outside, biking, running, and exploring Edmonton's beautiful river valley.
High-quality
PRESENTATIONS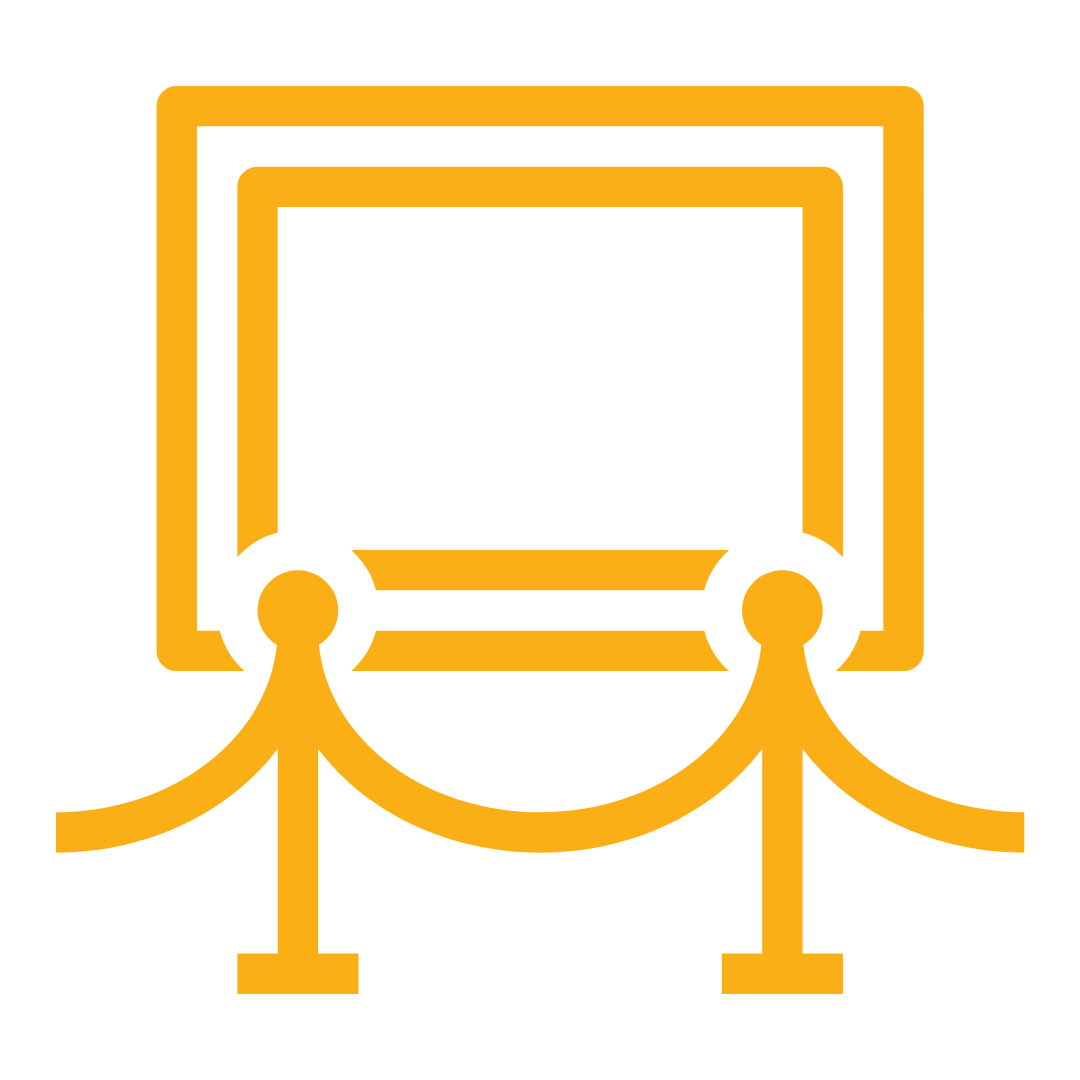 CLICK TO JOIN THE CONFERENCE AND SEE THE VIDEO BELOW TO LEARN HOW TO USE GATHER.TOWN!
Please note: The abstract submission deadline for presentation has passed.
Register to present at the Conference
See Below
For Details on Presentation Options
Each presenter will have approximately 10 minutes to speak and an additional 2 minutes for questions. Please remember that this is a multi-disciplinary conference, so keep jargon to a minimum and try to make presentations accessible for all.
Please Note: We have limited capacity for talk presentations. Depending on the number of abstracts received, you may be asked to present your work in another format.
GUIDELINES FOR SUBMISSIONS
Titles of presentations are limited to 60 characters.

Abstracts are limited to 1,500 characters. 

Abstracts must be submitted via this form

Abstracts that do not meet the requirements will not be considered.

Submission of the abstract constitutes permission for the conference organizers to publish the abstracts in either printed or electronic format.

Submission deadline is December 15, 2022 at 11:59 pm, no late submissions will be considered.
NEED HELP WITH CRAFTING YOUR ABSTRACT?

ATTEND THE CRAFTING AN ABSTRACT THAT CONNECTS WITH YOUR AUDIENCE WORKSHOPS
Abstracts can be challenging to write, especially when you have a limited word count! Attend this workshop to learn more about the differences between technical and general abstracts and how to craft them to gain the attention of your audience. This workshop is geared towards students participating in Peer Beyond or Images of Research, but is open to all graduate students. Register here!
Dates: Wednesday, Nov. 23 – 2:30-3:30 pm | Thursday, Dec. 1 – 10:00-11:00 am
Location: Earth Sciences Building, Room 1010C or online via zoom
GRAPHIC AND SLOGAN CONTESTS
The GSA is hosting graphic and slogan contests for this year's GSA Peer Beyond Graduate Research Conference with total prizes of $750 ($500 for the graphic contest, and $250 for the slogan contest). Deadline: November 30, 2022.
HEAR FROM OUR PAST PRESENTERS:
"Peer Beyond was the first official conference I did in graduate school and it was an amazing opportunity to test my limits and grow. As a first-year master's student, I had a lot of ideas for my thesis but not a lot of structure or places to put them! By preparing to present at the Peer Beyond Conference, I was given the opportunity to structure myself and my research then present my ideas professionally. Preparing the presentation allowed me to get feedback on how others understood my research and to improve my ideas. I was also able to practice presenting at a conference full of like-minded peers, which was helpful and made me feel more confident in my work. Through this opportunity, I had the experience to participate in other events at the university such as 3MT and eventually present at IEE VTC conference in the fall of 2021."
LISA ZHAO
MSc. Student in Electrical Engineering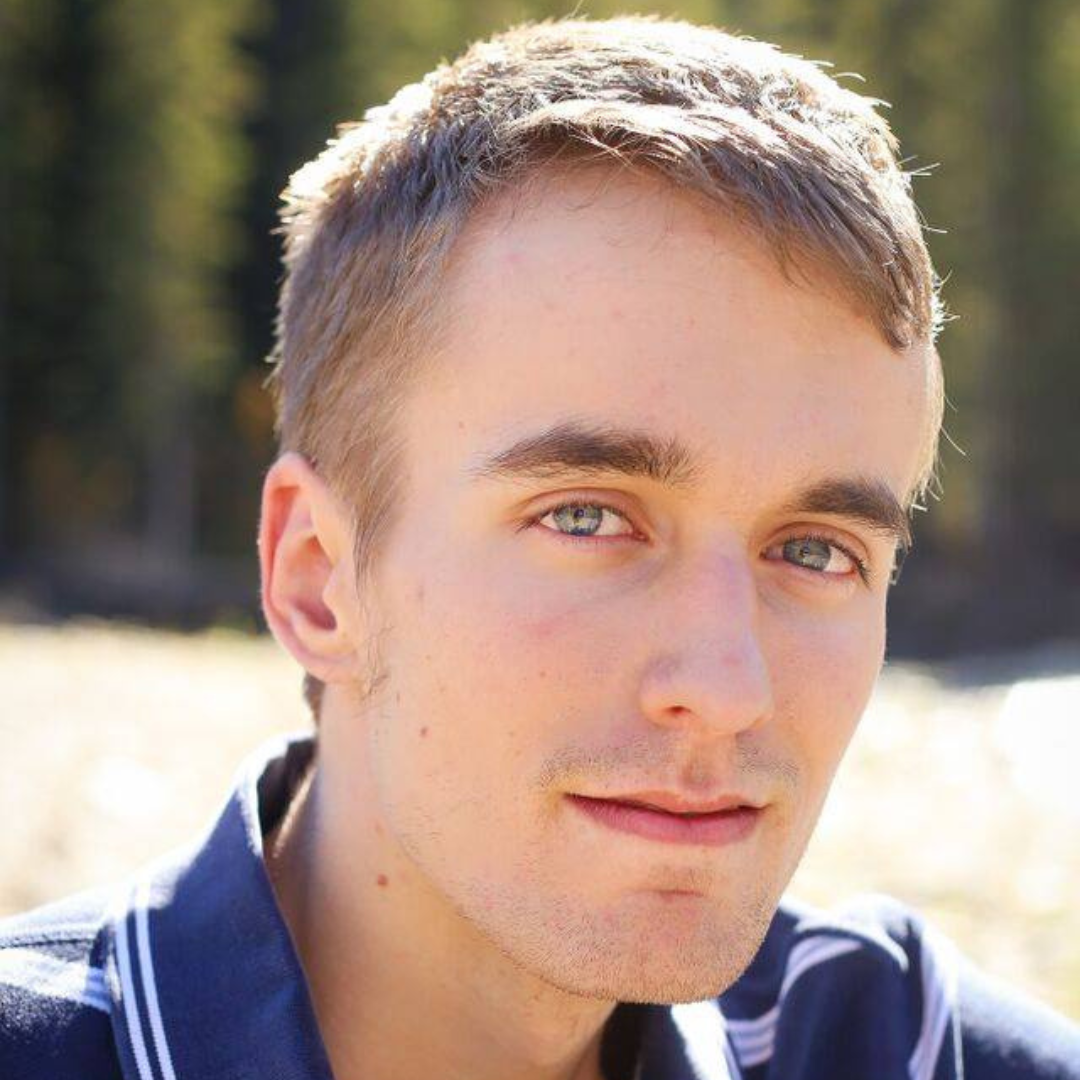 "Honestly, the greatest help is getting feedback from your peers and faculty members in attendance. I attended Peer Beyond during my MA and received a ton of feedback on my project - much of which went into enriching my proposal. Now, in my PhD, I am excited to attend again as it will be close to my candidacy exam, so the opportunity to practice speaking about my work will be very helpful! "
HARRISON CAMPBELL
PhD Student in Education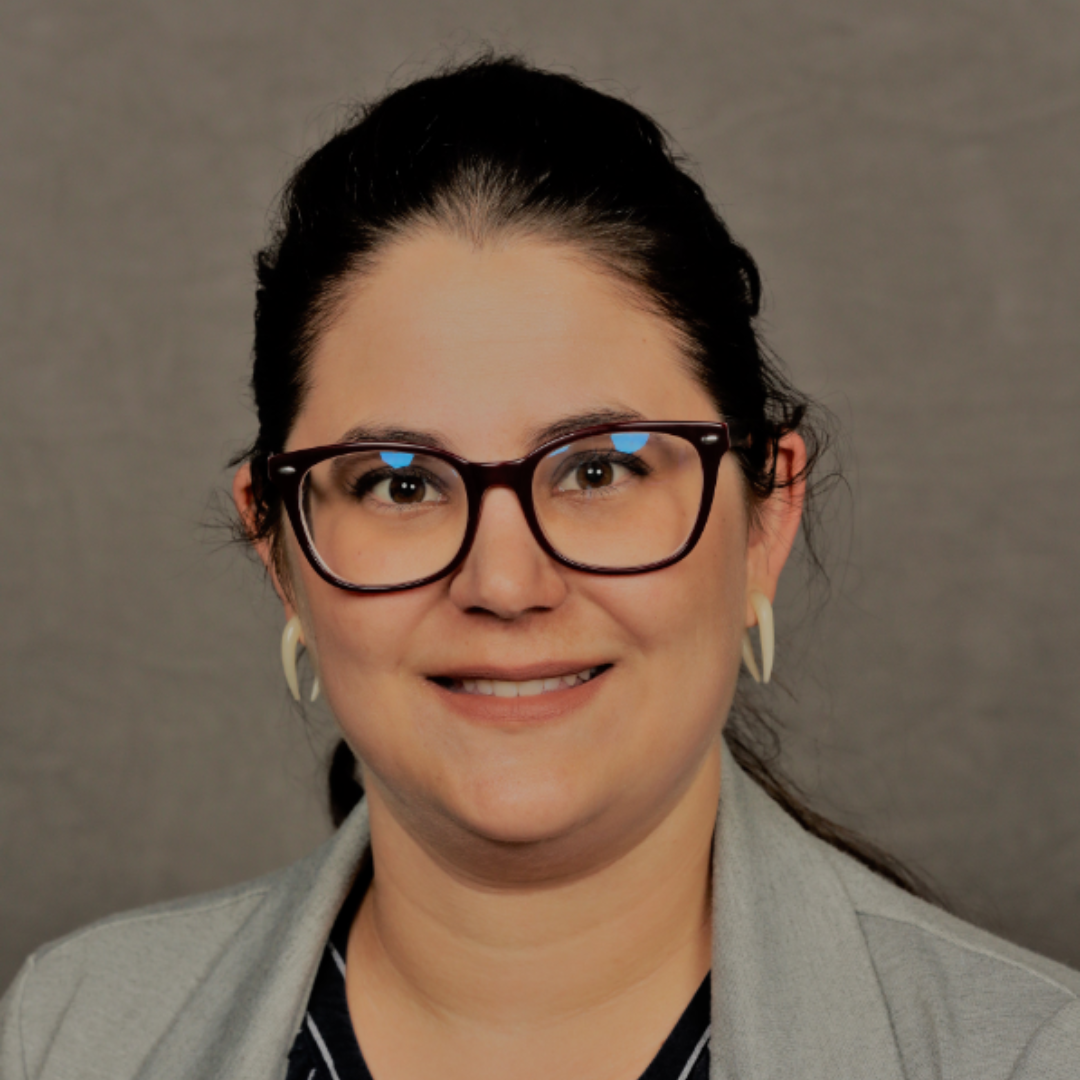 "I had the privilege of attending and presenting at the 2021 Peer Beyond Virtual Conference. The conference itself was well organized, and the additional support for presenters was very helpful. At Peer Beyond, you get the opportunity to hear about what other students at UCalgary are working on, and it was really interesting to learn about research that is so different from mine! Peer Beyond also has many different award opportunities, and that encouraged me to present to the best of my ability - I was even fortunate to win a Best Talk Award! This conference is also a great way to practice your research presentation skills if it is something new to you - I definitely wish I had attended in my previous Master's degree!"
BRITTANY LINDSAY
PhD Student in Experimental Social Psychology
AWARD WINNERS FOR 2022 PEER BEYOND CONFERENCE:
We would like to announce and congratulate our Award winners for our 6th annual Peer Beyond Graduate Research Conference
BEST TALK AWARDs
1st place: Laura Sosa Ponce - Science
2nd place: Amber Dukart - Social Work
Tie 2nd place: Julie Deleemans - Cumming School of Medicine
3rd place: Lisa Yamaura - Cumming School of Medicine
BEST POSTERS AND EXHIBITS
1st place: Laura Rojas - Cumming School of Medicine
2nd place: Tinuke Chineme - School of Architecture, Planning and Landscape
Tie 2nd place: John Gabriel Cabayao - Faculty of Arts
3rd place: Jessica Meyer - Science
PROGRAM/YEAR
1st year, Master's: Aurelia Mir-Orefice
2nd Year, Master's: Andrew Pires
3rd Year, Master's: Danielle Fuchko
1st Year, PhD: Elaine Atay and Chelsie Hart + Jenelle Morgan
2nd Year, PhD: Brittany Lindsay
3rd Year, PhD: Mario Cordova
4th Year, PhD: Luke Brown
5th Year +, PhD: Rachel Kratofil
FACULTY AWARDS
Architecture, Planning & Landscape: Alima Pal
Arts: Chelsea Rozanski. & Michael Gavin, Elaine Atay & Chelsie Hart, Jenelle Morgan
Law: Joe Byram
Education: Sonia Johnston, Harrison Campbell & Andrea Madsen
Kinesiology: Shrushti Shah
Engineering: Mohammadali Ahmadi, Ali Mohammadi, Atul Koshy John
Medicine: Hina Qureshi, Emily Wachoski-Dark, Nabilah Gulamhusein
Nursing: Jasmine Hwang
Science: Amy Du, Milanpreet Kaur
Social Work: Brooke Alleman, Kaltrina Kusari
Veterinary Medicine: Filip Rakic
EDI AWARDS
John Gabriel Cabayao
Tinuke Ghineme
Amber Dukart
Feyi Adebayo
CREATIVE EXHIBIT AWARDS
Janine McCalder - Science
Owen Brierley - Science
EARLY SUBMISSION CONTEST
$100 Amazon Gift Card Winner - Milanpreet Kaur
$100 Owls' Nest Books Gift Card Winner- Elaine Atay and Chelsie Hart
$100 Best Buy Gift Card Winner- Angela Pochakom
$100 Walmart Gift Card Winner- Lauren Bowron
$100 Loblaws Gift Card Winner- Kasha Talaga
$300 E-reader Winner- Tori Green-Harrison
$700 Nintendo Switch with Gift Card Winner- Amy Du