An article by Sameer Nizamuddin and Lily Hou, members of the GSA Gender and Sexuality Alliance Subcommittee
If you loved our book discussion events (Jonny Appleseed by Joshua Whitehead and The Black Flamingo by Dean Atta), we have your summer reading list covered.
Contemporary/Romance
One Last Stop by Casey McQuiston
Cynical 23-year-old August moves to New York City, waiting tables at a 24-hour pancake diner and living with too many weird roommates. But then she meets Jane, a mysterious and charming girl on the subway. August's subway crush becomes the best part of her day, but pretty soon, she discovers there's one big problem. Jane doesn't just look like an old-school punk rocker, she's literally displaced in time from the 1970s, and August is going to have to use everything she tried to leave in her own past to help her.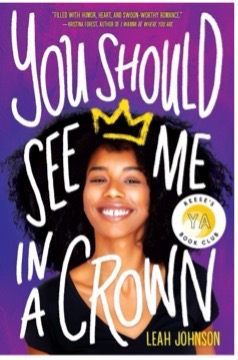 You Should See Me in a Crown by Leah Johnson
Liz Lighty has always believed she's too Black, too poor, too awkward to shine in her small, rich, prom-obsessed Midwestern town. But it's okay – Liz has a plan that will get her out of Campbell, Indiana, forever: attend the uber-elite Pennington College, play in their world-famous orchestra, and become a doctor. But to get a scholarship to go to college, she needs to run for prom queen. Mack is smart, funny, and an outsider just like Liz. But Mack is also in the running for queen. Will falling for the competition keep Liz from her dreams… or make them come true?
Historical Fiction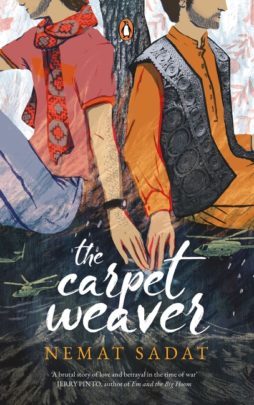 The Carpet Weaver by Nemat Sadat
When the son of a carpet seller falls in love with his friend and has his first kiss, the two lovers feared the death penalty for homosexuality in Afghanistan. Carpet Weaver is a powerful tale of two gay men trying to find love and survive amidst the political turmoil.
She Who Became the Sun by Shelley Parker-Chan
In this historical reimagining of the rise of the Ming Dynasty in 14th century China, a girl takes her deceased brother's identity after a bandit attack leaves them orphaned. She enters a monastery as a young male novice, but after the sanctuary is destroyed, she searches for a path to power to claim her brother's destined greatness. Zhu joins the rebellion only to find it under existential threat from the Mongols' most feared general: an enslaved eunuch whose beautiful female face conceals a heart as merciless as jade and ice.
Non-Fiction/Memoirs/Other
Eye to Eye by JEB
In 1979, JEB self-published her first book, Eye to Eye: Portraits of Lesbians. Revolutionary at that time, JEB made photographs of lesbians from different ages and backgrounds in their everyday lives— working, playing, raising families, and striving to remake their worlds. More than just a book, it was an affirmation of the existence of lesbians that helped to propel a political movement.
We Have Always Been Here: A Queer Muslim Memoir by Samra Habib
"How do you find yourself when the world tells you that you don't exist?". As an Ahmadi Muslim growing up in Pakistan where her religious group was believed to be blasphemous, Samra Habib explores the intersection of faith, love, and queerness in a world where expressing her identities was a constant threat.
Feminism is for Everybody by bell hooks
bell hooks does not need an introduction when it comes to engaging with feminist politics. hooks in her phenomenal work analysis some challenging feminist issues today, including race, class, and violence. She speaks to everyone in the search of freedom from patriarchy and shows that feminism is for everyone.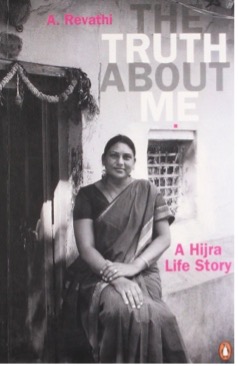 The Truth About Me: A Hijra Life Story by A. Revathi
Born as a boy and behaving like a girl, Revathi unfolds the uneasiness of being in the wrong body in a patriarchal society. Revathi ran away to Delhi after escaping violence from home and joined a house of hijras – the trans community of India, to find love and dignity.
Poetry
Time is a Mother by Ocean Vuong
In this deeply intimate second poetry collection, Ocean Vuong searches for life among the aftershocks of his mother's death, embodying the paradox of sitting within grief while being determined to survive beyond it. Vuong contends with personal loss, the meaning of family, and the cost of being the product of an American war in America. At once vivid, brave, and propulsive, Vuong's poems circle fragmented lives to find both restoration as well as the epicenter of the break.
Soft Science by Franny Choi
Soft Science explores queer, Asian-American femininity. A series of Turing Test-inspired poems grounds its exploration of questions not just of identity, but of consciousness ― how to be tender and feeling and still survive a violent world filled with artificial intelligence and automation. We are dropped straight into the tangled intersections of technology, violence, erasure, agency, gender, and loneliness.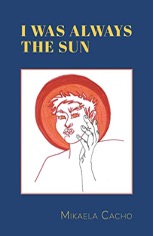 I Was Always the Sun by Mikaela Cacho
I Was Always the Sun is a coming-of-age story in the form of poetry. It's about love and the trials and stages of relationships. Connections that end to start a new beginning. It's about growing up and learning to love oneself. Born in the Philippines and raised in Calgary, Mikaela Cacho is a proud member of the 2SLGBTQ+ community and all their art is made for people who cherish love.
Local bookstores to find these books!